BSA in Fine Arts at the University of Granada and Graduete Certificate in Illustration, completes her formation at the Lycèe des Arts et Mètiers of Luxemburg and the Accademy of Fine Arts at Carrara, (Italy).

Over the last years has been working mainly using painting, drawing and photography techniques to develop her projects. Her latest work focuses on visual poetry and illustration of concepts and projects. Her works exposes, principally, her profound interest in the human condition, the body, memory and identity.

Exhibitions includes the Museo de Bellas Artes in Cádiz, Sala Paul and the Alcázar in Jerez de la Fra, and the Center of Youth Art Rey Chico, in Granada. 
Marta has illustrated the book "Sexo en Milán" (Martínez Roca Editorial) and the tale "Sette duetti d'amore"     (Eikon Italia SRL).

Currently, she is living and working in Madrid.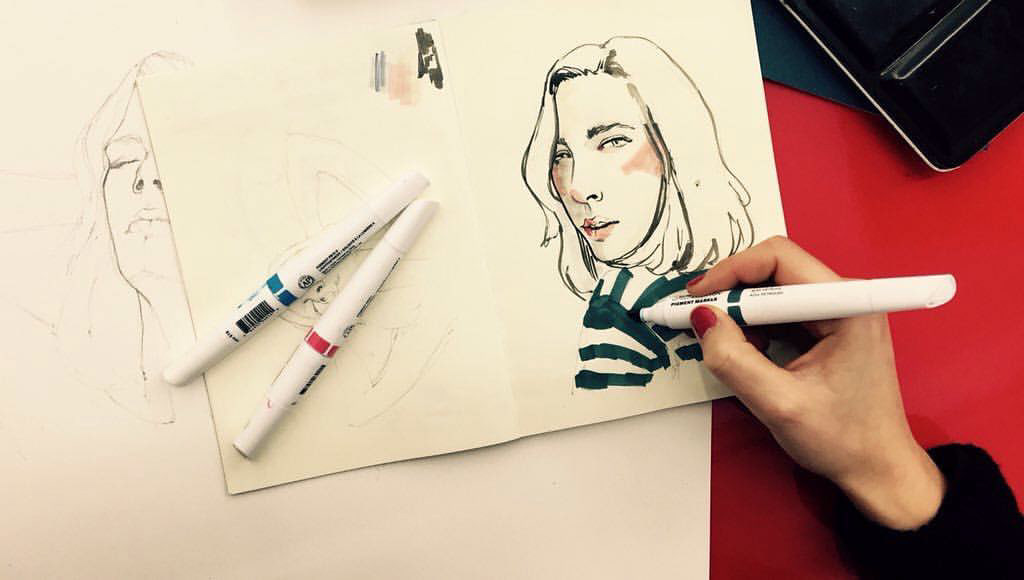 2017
Collective exhibition "5 ilustradores jerezanos"
Sala Paul, Jerez de la Fra.
2016 
Collective exhibition "The Queen is dead"
Sala Siroco, Madrid
Solo show "Voy a contarlo todo"
Sala Paul, Jerez de la Fra.
2012
Collective exhibition "Behind"
Centro Municipal de Arte Joven Rey Chico
2011
Collective exhibition "100 Carpas"
Conjunto Monumental del Alcazar, Jerez de la Fra.